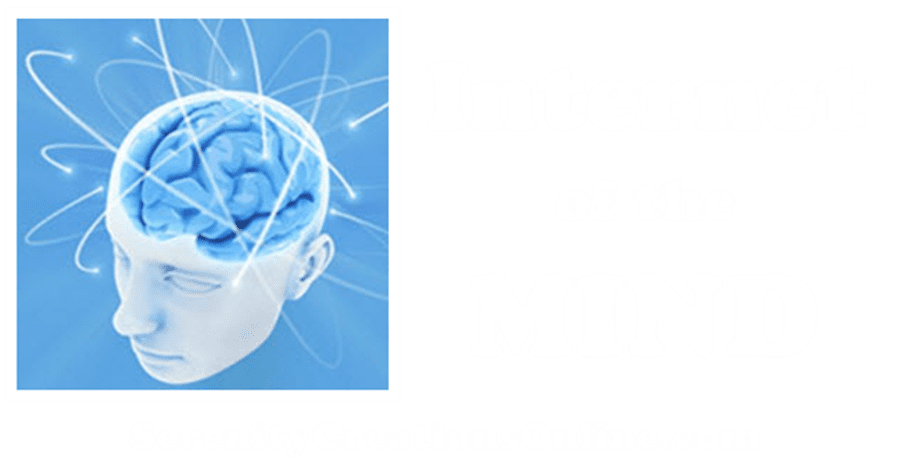 Self Motivation Tips & The Logical Levels
Home » Therapy Approaches »
These self-motivation tips are based upon the NLP Logical Levels of change… Self-motivation is at it's highest peak when one is fully aligned on each level.
Basic Questions of Existence:
Who am I?
Why am I here?
What is life?
What do I want?
What gets in my way?
Alignment of NLP Logical Levels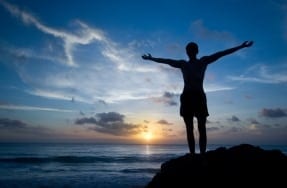 It can be quite disturbing to realize… I don't know the answers to the above questions. But we need to take the time to dig down and decide what we really want in life.
Self-motivation tips must begin with the fact that considerable knowledge of self is required in order to really feel motivated and alive. Without that self-knowledge, we cannot find motivation. In his book Changing Belief Systems with NLP, Robert Dilts points out that…
Dilts goes on to say that the ideal is to be fully aligned with self at all levels. He shares a very interesting insight connecting the Logical Levels of change with the teachings of Jesus Christ. Dilts explains…
"When Jesus was challenged to answer what the greatest Commandment was, he jumped to a higher logical level. He didn't say, "Thou shalt not do this or that behavior…" He said that the first and most important commandment was "Love your God with your heart, your mind, your soul and your strength…" when we think of what it means in relation to the [logical] levels we've been exploring, it is saying to organize yourself towards your (highest spiritual purpose) God, with your heart (beliefs and values), your mind (your capabilities), your soul (your identity), your strength (your behavior). Basically, there was an alignment of all those levels [emphasis his]."
"Jesus also said there was a second Commandment as important as the first, but it came after the first: To love your neighbor as yourself."
Dilts believes, and I wholeheartedly agree, that all logical levels need to be fully aligned in order for a person to truly know and love who they are. How can we love anyone… "as we love ourselves"… if we don't actually love ourselves? And Remember that 'Love' is a verb — an action word.

Self-Motivation Tip #1
An excellent first step for increasing self-motivation would be to complete a personal review of each of these levels of change. To do this, go back to study the NLP Logical Levels Page… write your thoughts and feelings about each level in your journal. Leave room for changes, additions, and deletions as they do normally occur. It may take some time and serious contemplation to complete this task…but the rewards are valuable.
---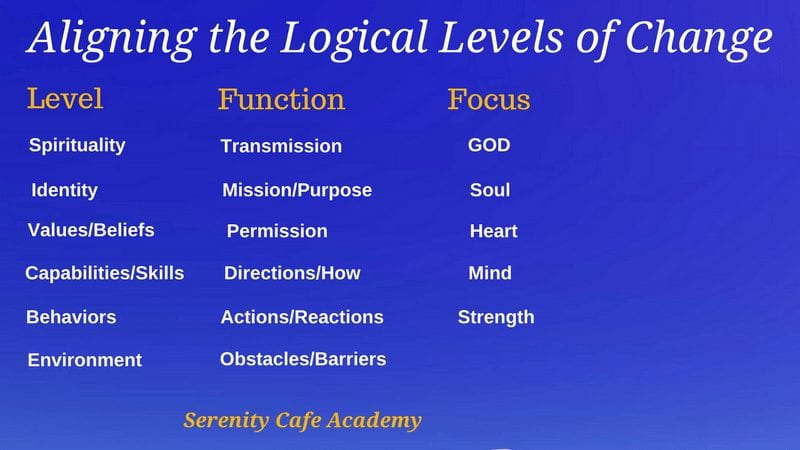 ---
Self-Motivation Tip #2
Identify your life goals and take each on through this review process. Once each personal review is completed, you'll have the basic foundation for a Personal Development Plan, a Relationship Development Plan, a Career Development Plan, a Family Development Plan…and so on. By going through the process for yourself first, you'll have enough knowledge about you to be prepared to go through the process for other relationships and other areas in your life…your marriage, your career choices, parenthood, community involvements, etc.

Learn More at Serenity Cafe Academy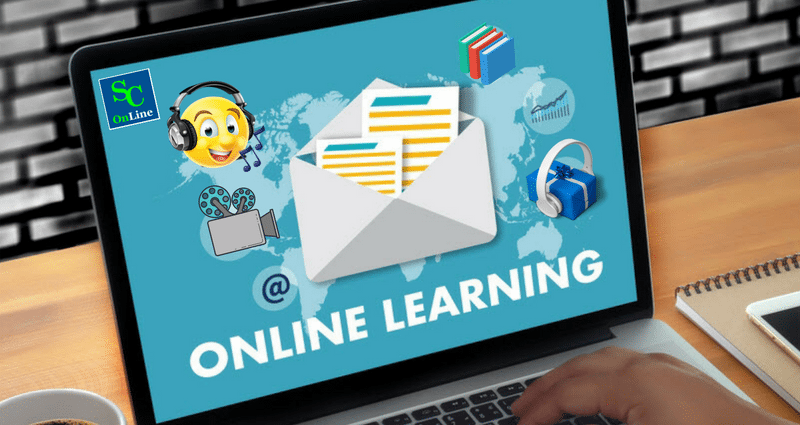 ---
Make an Appointment With Don or Angie