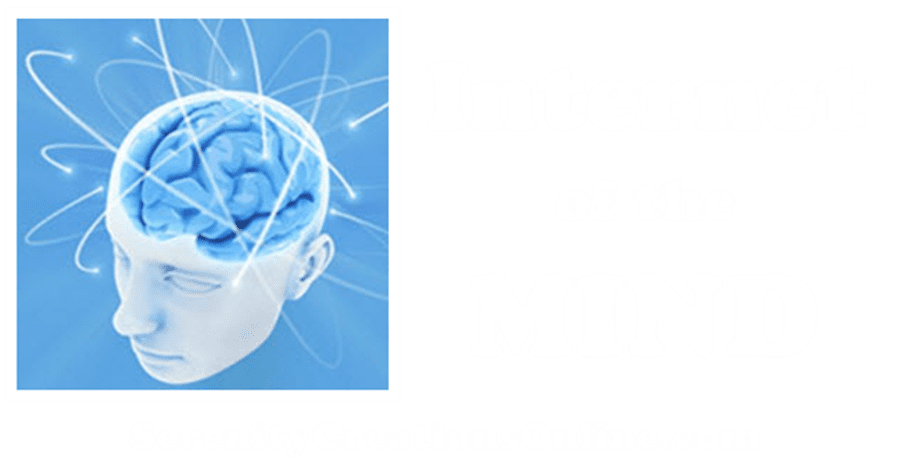 [wpseo_breadcrumb]
Testimonials from Our Visitors
Hi Don, I can't say enough how absolutely incredible the resources & all the work that you have done to make them easily available means to me personally! Thank you for the great site and the resources you provide to help others. You are a huge blessing in so many lives!!! Blessings to you & your family!
---
I just stumbled on this website and watched the Iceberg Presentation. There's so much I want to say but I'm still processing the immense amount of incredibly valuable information on this site. I just couldn't wait another moment before sending you this note to express my sincere gratitude for creating this site and making this info available. I will write again when I've had a chance to digest. Thank you so much. Namaste.
---
"Wow! Your new Book THAW – Freedom from Frozen Feelings is great. It is your best work so far. The first two paragraphs really got me (and several others) right into the book – wanting to read more. I've been fortunate to have been able to attend several of your seminars and workshops and have often left wishing I could have taped the event so I could go back over it again. Reading your book is like having it all in print with the added benefit of some new information. Great job and I'm not even finished reading it yet!!!!!!!!!!!!!"
---
"Don, I never did congratulate you on the completion of your new book and wanted to say I'm very excited for you and for everyone it is going to help! I know that your work… esp the self-hypnosis has been extremely helpful to me… I rely on it to calm myself down, forget about everything else and be able to focus in times of emotional crisis… and yet when you do the guided imagery back to the heart of the very thing that I was in crisis over before starting the session it is done in such a way that I am able to look at things more objectively and constructively…Thank you so much for everything you do… to help people like me! It's making a real difference in the quality of my life…"
---
"Don, I am reading and still at the beginning. I can't describe how happy I am to find you. You are describing the issues/states exactly how it is in my head. EXACTLY! I have been through many many books, process (actually I did the drawing thing and the talking to the inner child) but never came across something as detailed and clear like this. My body is shivering (happily, as what I read went straight into my core system and it's amazing to feel that there is a real hope out of this)…"
---
"Thank you so very much!!! I downloaded the books. Just got home from my birthday dinner so I will gladly start to read them tomorrow…Thank you. You are a total blessing to me today!"
---
"I have been reading sections of your book Thaw – Freedom from Frozen Feelings…I love the book, it helped me to validate my own experiences of healing, especially the part where contempt was above shame, and abandonment was below the two of them….and the true self underneath all three……absolutely validating to me with my own experience of healing from a dysfunctional background….thank you so much for this information."
---
"Hello, What A Wonderful Site You Have Here. So Very Helpful. My [deleted for confidentiality], Has All Of These Issues… Family Life Was Totally Dysfunctional, That's Almost A Understatement, Please Send All Your Update's On This Subject. Thank's So Very Much!"
---
"I came across your website this morning while searching for "inspiring music to wake up to"…and I ended up staying on it for over 2 hours reading about the brain and its functions. Thank you both, so much, for the time energy and attention to detail you have put into this site. It is very useful! I wanted to take the time to say thanks and commend you."
---
"I just wanted to say thank you for the directness, simplicity, and clarity of your website. I'm an experienced counsellor, therapist, and counsellor trainer, currently working on a project in [deleted for Privacy] where I am training Child Protection Officers and front-line caseworkers … in counselling children who have suffered abuse, live with AIDS or are orphaned/abandoned. The training challenges are enormous here; very steep learning curve for me for lots of reasons! Your site is the best stuff I have read on this since Bradshaw on The Family and contains material I can really use to help my trainees make sense of what is going on with some of the children they work with. What a find! Thanks again!"
---
"First I like to say how much I enjoy this site. It has shown me what is actually wrong with me. The healing process does seem at this point a bit overwhelming and I am looking for help. I would like to know what kind of counseling is available and where can I find it. This site has given me much encouragement, thank you!"
---
"This website is fantastic. I have been compiling this type of information for the last 3 years. There is more here than all I have seen so far. I am a counselor for mental health/addictions in [deleted]. I plan to call you. Thank you for creating this site."
---
"My head is spinning! I found your site after doing some googling for codependency. I now realize that I am codependent and have been my entire life. I am now 47 years old. I see a pattern and it has affected my kids. Is there hope for me and my children after years of this sickening way to live?"
---
"I absolutely looove your articles!! i have been passing them on to my clients and getting great feedback!"
---
"Thank you for your website. I seem to have found it at the perfect time as I am working on thing's which are concurrent to what you have produced. I believe I was led to your website for a reason."
---
"I sent this mail for telling that your site, especially your little biography inspired me. I want to thank you. My consulter advised me searching for "Iceberg model of codependency" and because of that i found your site.
---
I'm so happy of this visiting. I think GOD talks to me through your site. I was an alcoholic but I'm 2 years sober now, and I'd like study in this course now exactly for helping others like you. THANKS for inspiring me. I wish the best for you!"
---
"Don, Hi, I came across your site, I like it, I see many, you love your family, and there is something about your site, and the way it's put together, that tells me you and your wife care a lot about people."
---
"Firstly: Thanks! ;-)~ I find your website contents simply awesome , thank you for your dedication, time and effort in making such a resource available worldwide ~"
---
"Great job, Don. Thank you for the "right-on" information… Your website is wonderful. I wish my husband would read it. I did have my kids read through it."
---
"Hello I came across your site and absolutely love it this is the perfect website for the subconscious mind and the basis to changing the world? Where did you learn all your knowledge to create this site?"
---
"Wow.. Majestic Meadow was your first attempt! I can see why you kept on going and making more… it's definitely a blessed program for a wounded heart. The tenderness alone is what got me crying!"
---
"Great information on your site. You do a great job explaining the complexities of the brain in an easy to understand format. I am a therapist in [deleted] and I am finding that my clients are eating up psychoeducational information about how their brains work. I first became interested in neuroscience after watching "What the Bleep Do We Know" about 5 years ago. I was in grad school at the time and we only covered brain research as an "alternative" method or tool to use with caution during counseling sessions. Now I see journals like Psychotherapy Networker are devoting entire issues to the subject. Thanks for putting this great website together. I hope you don't mind if I direct people to your site. Ever thought about doing training for therapists?"
---
"I was looking through the web for articles on childhood abandonment. This the best article I have read that explains it the best for me. It hit home for me, I could tell because the tears keep falling. I guess I just wanted you to know that. Too bad you do not practice in [deleted]. I would be your biggest challenge."
---
"THANK YOU!!!! I thought I was going crazy. My therapy was helpful, but until I came across your website, I truly could not make sense of why my relationship with my husband was going in circles. Have you compiled this information in a book yet, if so, how would I go about buying one?"
---
"Hi, I just wanted to say I have been reading through your site for some time now and the more I read the more sense I make out of what is happening to me right now. I have had psychotherapy on and off for a while now and i have finally started to accept my inner child although it's tough at times to reach myself. The thing i find hard is getting support when others think I'm talking crazy stuff… do you know any sites or do you have any group things where people can talk?? Thank you for taking the time to read this and I think your site is amazing and covers so much."
---
"I really enjoy your site. It is most helpful to me. Thank you for your service in this field. I would like to share your information with my University students… Again, thank you! Blessings to you and your beautiful family."